Texas Fishing Spots pre-loaded

GPS Fishing Maps on SD Card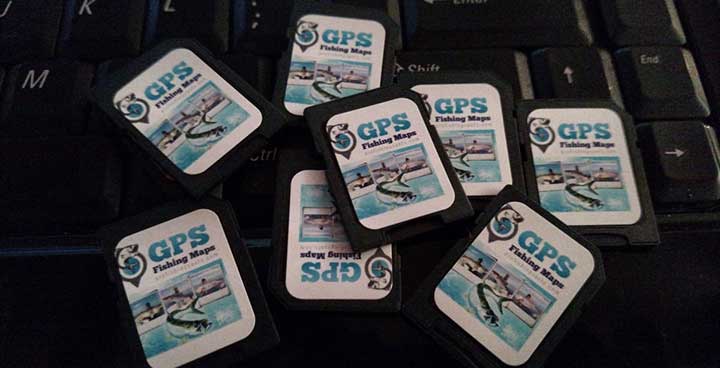 READY TO ORDER AN SD CARD FOR YOUR GPS? Simply find and add your preferred fishing spots to the shopping cart from the bottom of any page we offer fishing spots! Once you add your fishing spots to the cart, you'll see the option to purchase the SD card below the cart items. That's all there is to it! Or, if you already have fishing spots in your cart, simply click the Red button below.
Works with: GARMIN, LOWRANCE, SIMRAD, RAYMARINE, HUMMINBIRD
Have an SD card loaded with your purchased spots to work with your GPS!
Garmin GPS Models – All that accept an SD Card. We do NOT offer the older Garmin Data Cards
Humminbird GPS Models – All models that accept an SD Card
Lowrance GPS Models – All models that accept an SD Card
Simrad GPS Models – All models that accept an SD Card.
Raymarine SD Card Models Only – No A, C, E models, no exceptions. Thank you.
IMPORTANT NOTE: The SD Card you receive will have the proper format for the GPS you specify. However, please note that importing the file(s) into your GPS is your responsibility. You will receive access to our detailed help videos. Having knowledge of your GPS and how to access your SD card options and copy/merge waypoints from an SD card is a must. Importing waypoints from an SD Card is NOT an "automatic" procedure, but very easy on any GPS. By purchasing, you understand that we will send you the proper formatting for your GPS with the proper fishing areas you have purchased, but if you don't know your GPS functions well, you may have to watch our included help videos. — Thank you to all and happy Fishing!