Aransas Bay GPS Fishing Spots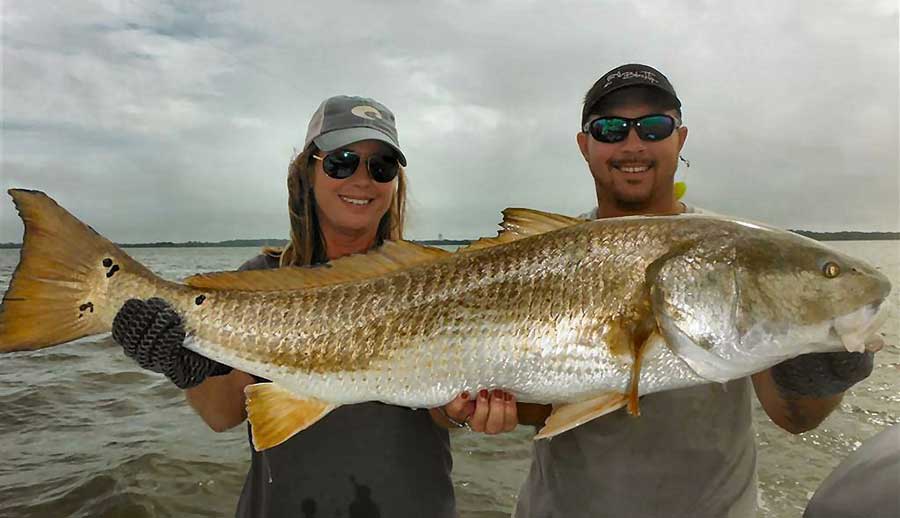 Our Aransas Bay fishing spots and fishing map brings fishermen the best inshore fishing spots available for Aransas Bay in coastal Texas. Our fishing spots load to your boats GPS, mobile devices and computers with just a few clicks! Toss out those old paper fishing maps and use our GPS files to unleash your full fishing potential with over 100 fishing spots on Aransas Bay brought to you by local guides! Get the Bay coverage you need for the most productive oyster reefs, structure, flats and other productive inshore fishing spots across Aransas Bay for Speckled Trout, Redfish, Flounder, Sheepshead, Drum and more.
Aransas Bay Fishing Spots Map for GPS and Mobile use. Access our fishing spots on the water and on land, wherever you go! Load any of our fishing spots to your marine GPS and mobile devices. Use with IOS, Android and all computers using Google Earth and other GPS apps. Below, see our Aransas Bay Texas fishing spots loaded to a GPS using our included GPS SD card file. This file simply copies to a blank SD card using a windows computer and loads all waypoints and fishing spots in just a few clicks. Actual GPS views will vary depending on your make, model and installed mapping on your GPS. Our included GPS files work with Garmin GPS, Lowrance GPS, Humminbird GPS, Raymarine GPS, Simrad GPS and Furuno TZ Touch GPS models.

PRE-LOADED GPS SD CARDS! Get these fishing spots loaded to an SD Card for your GPS model mailed to your front door! Learn more about preloaded SD cards here!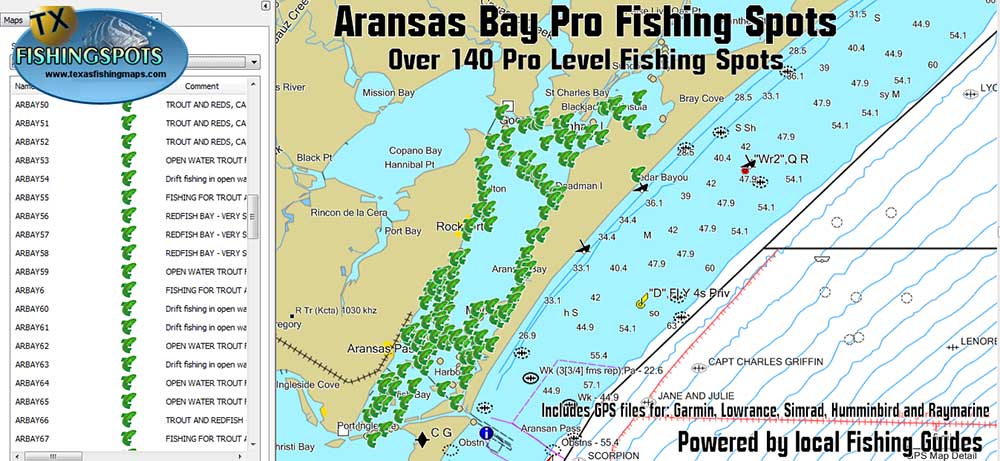 Aransas Bay Fishing Map for Mobile Devices. Use with your phone, tablet or computer with our included Google Earth file. This file provides users with a built in NOAA nautical chart overlay for up to date mapping from NOAA. Works with Google Earth and several GPS Apps. Other suggested apps are revealed in the included instructions.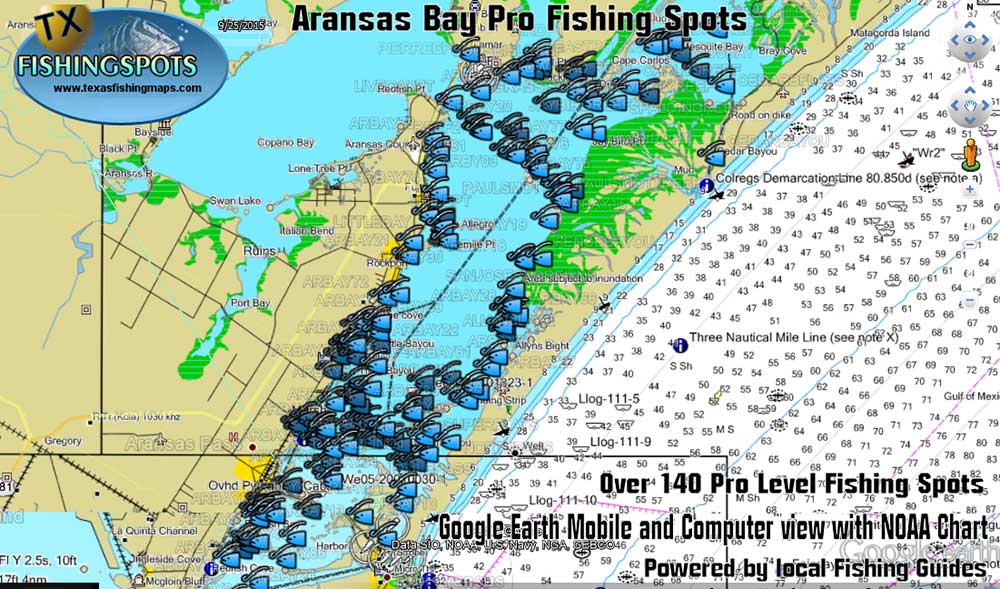 What do I get with my fishing spots purchase? Our label and name matching fishing spots map system is very unique offering fishermen some of the best digital fishing spots and information available for a variety of GPS, mobile devices and computers. See what comes with it and how it works
Aransas Bay Fishing Spots –

$69.99
As Always, Purchase Securely and with Confidence from any of our sites. We're a 14 Year Verified Secure and Trusted Seller
with 100% Positive Seller Feedback in the Merchant arena. See our secure Verification.
Aransas Bay Fishing Maps and all other Texas fishing spots are provided exclusively by GPS Fishing Maps Co. Feel free to use our quick contact form here to contact us  for fastest response with any questions about maps, purchases, or any type of general fishing spots information of any kind pertaining to this site. Purchase from all our websites worry free! Rest assured, you're in good hands, we are a 15 year verified merchant and company with a 5-Star product and merchant rating. We look forward to serving you! — Thank you. Dana King – GM -GPS Fishing Maps Co