Corpus Christi Texas GPS Fishing Spots for Offshore Fishing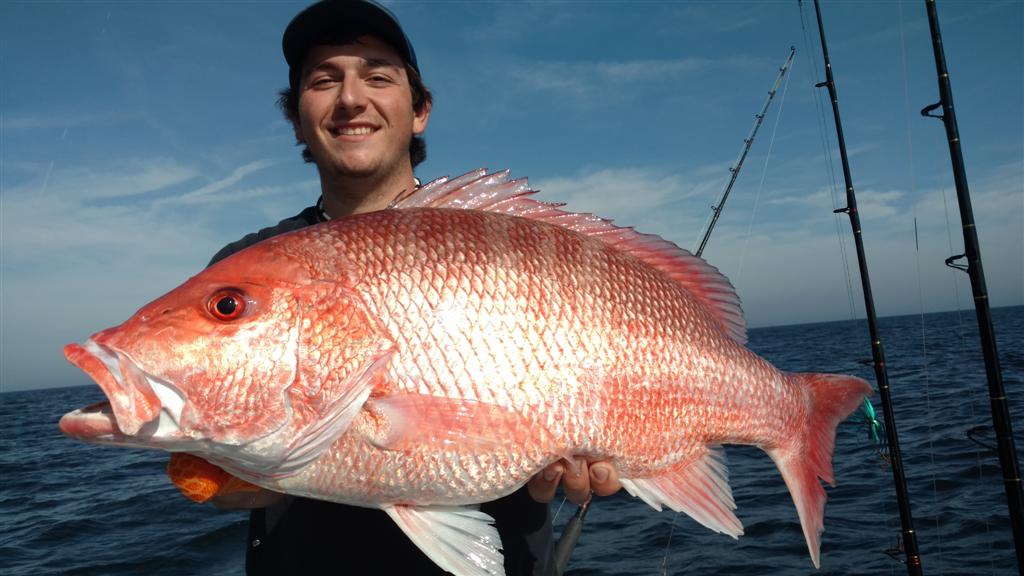 Corpus Christi to Matagorda Texas fishing spots for offshore fishing with some of the best fishing spots available for bottom fishing, trolling and drift fishing. These fishing spots and oil rigs load to marine GPS and mobile devices. This area provides fishing locations out to 50 miles offshore and include fishing spots off Corpus Christi and Matagorda, Port Oconner and Port Aransas Texas. Head offshore this season with over 350 GPS fishing spots and oil rigs provided by our secret weapon. Our local guide team! We work closely with several hand picked local guides along the Texas coast which allows us to pull far ahead of competition in many ways. We strive to bring you the best fishing spots available for Texas offshore fishing. Period! See how it works and what comes with any purchase here.
Texas fishing locations and habitat. Whether you like bottom fishing, trolling, free line drift fishing or power drifting with live bait, we've placed a countless number of fishing locations for superb offshore fishing from Matagorda to Corpus Christi Texas. Our spots mark areas of live bottom, oil rigs, well caps, natural and hard bottom, reefs, wrecks, ledges, debris piles and more. Also, several artificial reefs are included for your reference and convenience. Fish for and catch Grouper, Snapper, Dolphin, Cobia, Wahoo, King Mackerel and much more using our Texas fishing spots. (Purchase at bottom of this page)

Fishing spots for GPS and Mobile. Enjoy our exclusive built in NOAA nautical chart covering Corpus Christi to Matagorda Texas. This included chart is designed to work with Google Earth on mobile and computers including IOS and Android devices. See information on our NOAA fishing chart overlay and view our fishing spots, ocean bottom contours, depths and more! See an example below in the Google Earth image.
Load all these spots to your GPS at once! All of our spots include simple do it yourself copy and paste to SD Card files for your GPS. This file loads all the spots you purchase at once. The image below is shown with these fishing spots loaded to a GPS. Actual GPS views will vary depending on your model. These GPS files work with Garmin GPS, Lowrance GPS, Simrad GPS, Raymarine GPS, Humminbird GPS and Furuno TZ touch models that accept an SD Card.

GPS SD Cards available! Want these fishing spots preloaded to an SD card for your GPS model and mailed to you? See more about GPS fishing spots SD cards.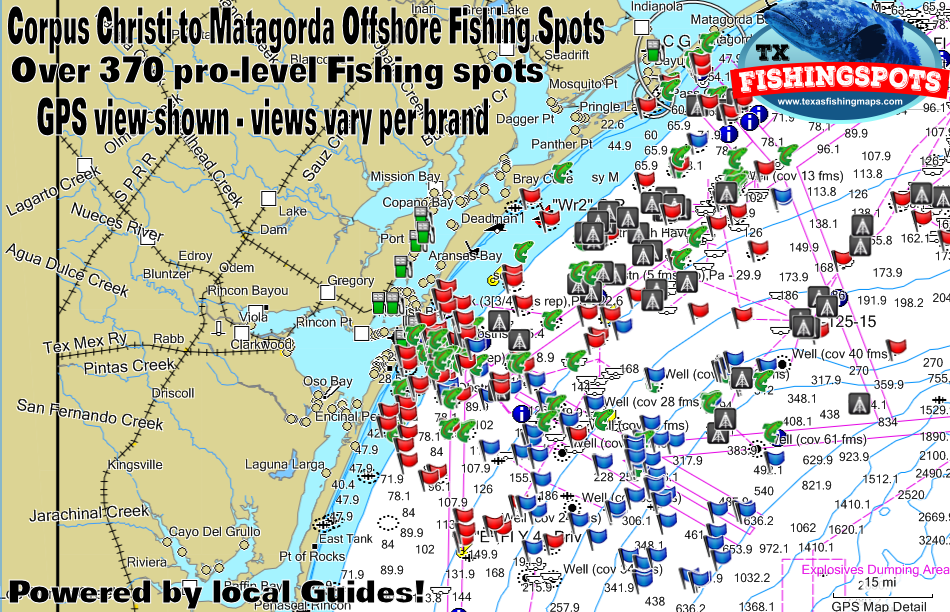 Corpus Chirsti to Matagorda Google Earth fishing map and our fishing spots shown below for Android, iPhone and computers. Enjoy our included NOAA fishing chart overlay provided by NOAA and use with Google Earth and other GPS apps suggested after purchase.
Corpus Christi GPS Fishing Spots –

$89.99
As Always, Purchase Securely and with Confidence from any of our sites. We're a 15 Year Verified Secure and Trusted Seller
with 100% Positive Seller Feedback and 5-star product rating in the Merchant arena. See our secure Verification.
Corpus Christi to Matagorda Fishing Spots and other Fishing Maps on this site and Texas Fishing Spots are provided exclusively by The Coastal Fishing Group, LLC. Feel free to use our super fact contact form with any questions about fishing spots maps, purchases, fishing help or general information of any kind pertaining to this site. Fish on! —- Dana King, G.M. – GPS Fishing Maps Co.