Upper Laguna Madre Bay
Fishing Map and Fishing Spots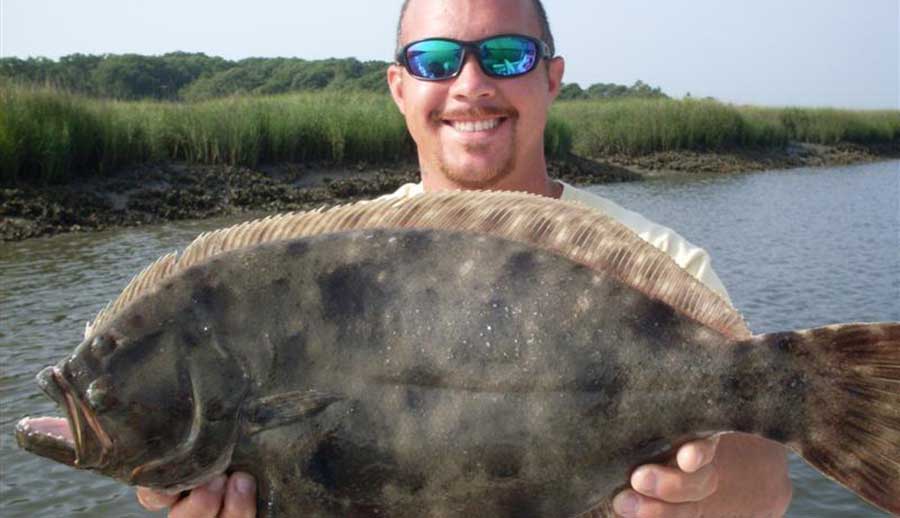 The Upper Laguna Bay Fishing Spots Map from GPS Fishing Maps offers Bay and inshore fishermen the best fishing spots in the Upper Laguna Bay including Trout fishing spots, Redfish fishing spots, Flounder fishing spots, Sheepshead, Drum fishing spots and more! All our GPS fishing locations are provided and placed by some of the our hand picked local guides in the local area. Best of all, you can load our Upper Laguna Bay fishing hot spots to your boats GPS, Phone and Tablet! See everything that comes with a purchase and how it all works here. See the Lower Laguna fishing spots map here
Updated this season. We're proud to offer the Upper Laguna Bay fishing spots just updated for this season and ready to load to your GPS, Phone or Mobile device. Go fishing on the Upper Laguna Bay this season with the upper hand.. GPS fishing spots from Texas Fishing Maps!
Only the best fishing spots! Our GPS products are not available anywhere else online, only from our websites. We're the first, and original to employ a guide network to bring you the best fishing spots available! The company has been in the fishing spots and fishing Waypoint development business for over 15 years. See the advantages of using products from GPS Fishing Maps further below.
Fishing spots loaded to a GPS. Upper Laguna Madre Bay Fishing Spots loaded to a GPS shown below using our GPS file. Actual GPS views will vary depending on your GPS model and base mapping. This file loads with just a few clicks on a computer to an SD Card, then right on to your GPS!

GPS SD Cards available! Want these fishing spots preloaded to an SD card for your GPS model and mailed to you? See more about GPS fishing spots SD cards.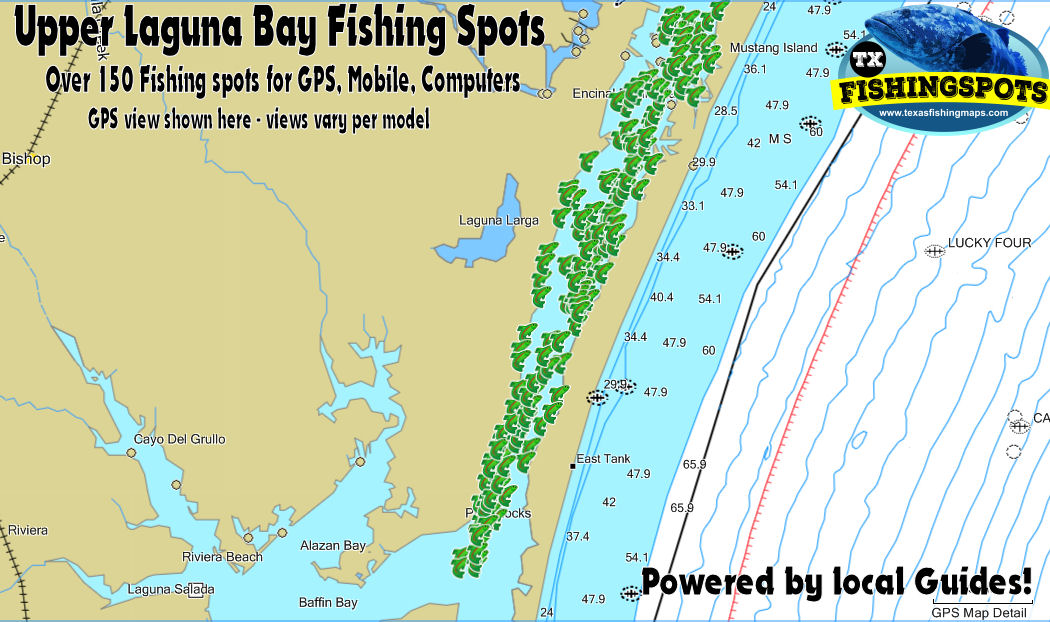 Upper Laguna Madre Bay Fishing Spots Map opened in Google Earth using our included Google Earth file. This file works with the free Google Earth App on iPhone, iPad, Android, Droid and Computers.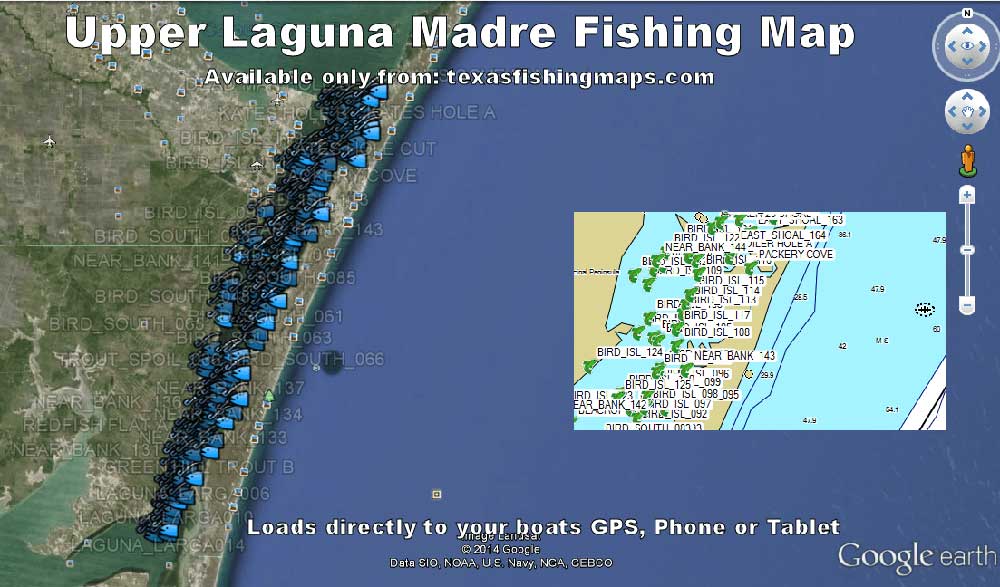 See several advantages to using products from GPS Fishing Maps Co and Texas Fishing Maps below:
Simple "Copy and Paste" GPS files. Paste to blank SD Card, then right to your boats GPS!
All purchases are emailed to you the same day of purchase (normally within 1-3 hours)
Matching Mobile Device Fishing Map file designed for iPhone, iPad, Android and Droid Devices!
Our Google Earth file loads to the free Google Earth App for Mobile devices and computers
Matching printable PDF GPS Coordinates list in Lat/Long for your purchased fishing area
Use your Mobile Device as a Fishing GPS to assist in finding your fishing spots!
Fish are being caught at our spots this season!
See our guide's comments on most Fishing Spots we offer on Google Earth or your GPS
When shopping for "real" fishing spots, be sure you see our blue oval logos on top of the page
See everything that comes with a purchase and how it works here,
Upper Laguna Madre Bay Fishing Spots –

$69.99
As Always, Purchase Securely and with Confidence from any of our sites. We're a 15 Year Verified Secure and Trusted Seller
with a 5-Star seller Feedback from verified customers. See our secure Verification.
Get in touch with Texas Fishing Maps for any questions you have pertaining to our products shown on this site. Use our contact form found here for a speedy reply to any of your questions.