Freeport to Matagorda GPS 
Fishing Spots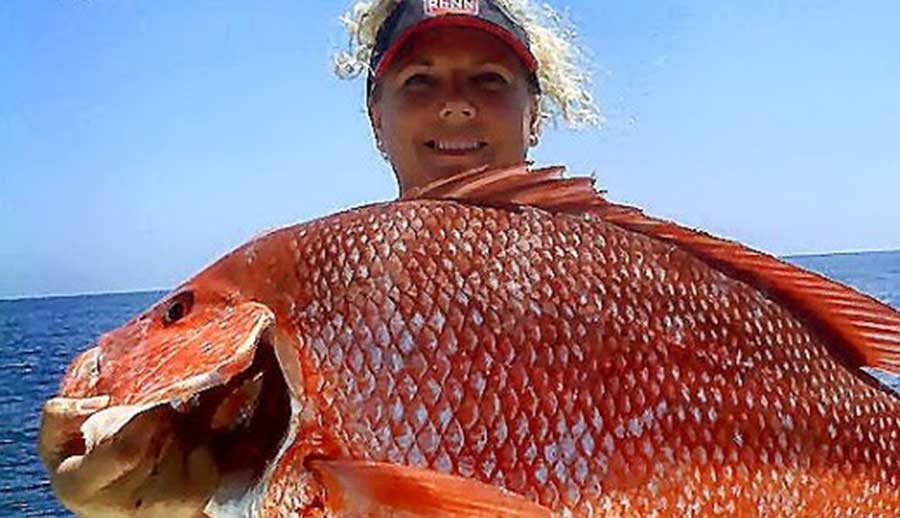 Freeport to Matagorda Texas offshore fishing spots for some of the best fishing in coastal Texas out to 50 miles. Load up over 250 fishing spots for Freeport to Matagorda offshore fishing including productive oil rig fishing spots. Superb fishing locations for bottom fishing and trolling for offshore pelagics and other fish.  Fish some of the top fishing spots and GPS coordinates for Grouper, Snapper, Kingfish, Cobia, Dolphin and much more!
Texas fishing maps has been in the fishing spots business since the late 1990s. When looking for fishing spots online, always look for our signature blue oval logo in any coastal state. We're #1 in the fishing spots business with a big thanks to our fishermen and loyal customers!
Texas Offshore Fishing Habitat and Structure. Load our spots in just a few clicks and head offshore with top fishing spots for a variety of Gulf fish habitat including productive Oil Rigs, Pile Jackets, Well caps, Cut off Rigs, offshore Reefs, Wrecks, debris piles from old Rigs, natural or hard bottom fishing spots, ledges and more provided by our local guides.
For GPS, Mobile and Computers. Use our Freeport to Matagorda fishing spots with everything from marine GPS to computers using Google Earth,  and Phone, Android Phones and other GPS devices. Load spots to top brand late model GPS using an SD card. (All these file types are included) See what comes with it and how it works
Freeport to Matagorda offshore fishing spots shown loaded to a GPS below using a blank SD Card along with our included GPS file. GPS views vary depending on your boats GPS brand and age.

Need a GPS SD Card? Have these fishing spots loaded to an SD card for your GPS model. See more about GPS SD Cards here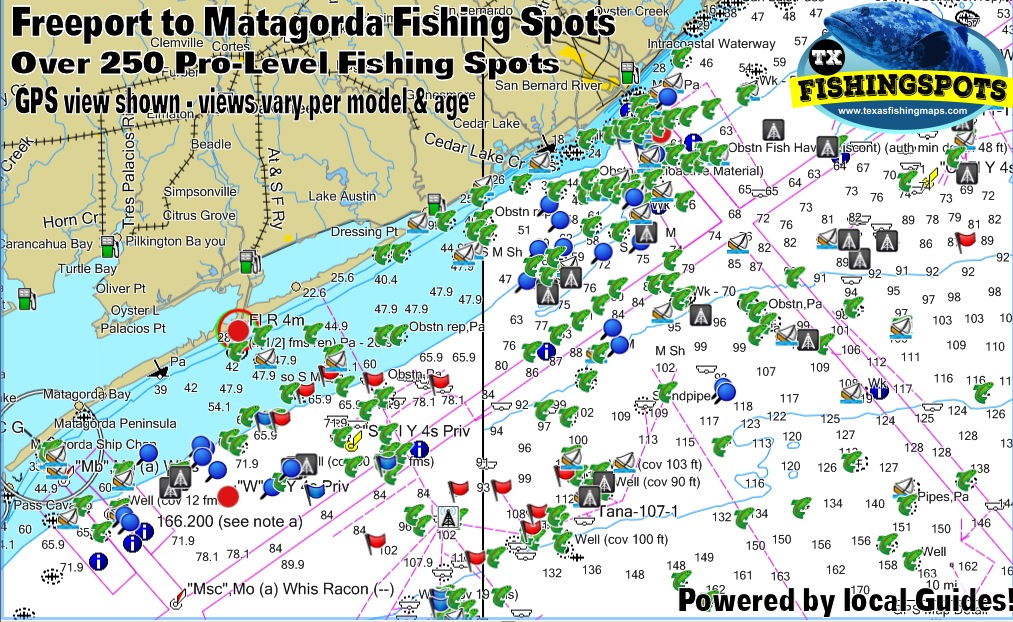 Freeport to Matagorda Texas fishing map and fishing spots with a built in NOAA nautical chart for Google Earth. Works with most Mobile devices and any computer. Use with iPhone IOS and Android devices for planning your fishing trip or secondary GPS navigation. Our Google Earth file works perfect with the free Google Earth App and several other GPS apps.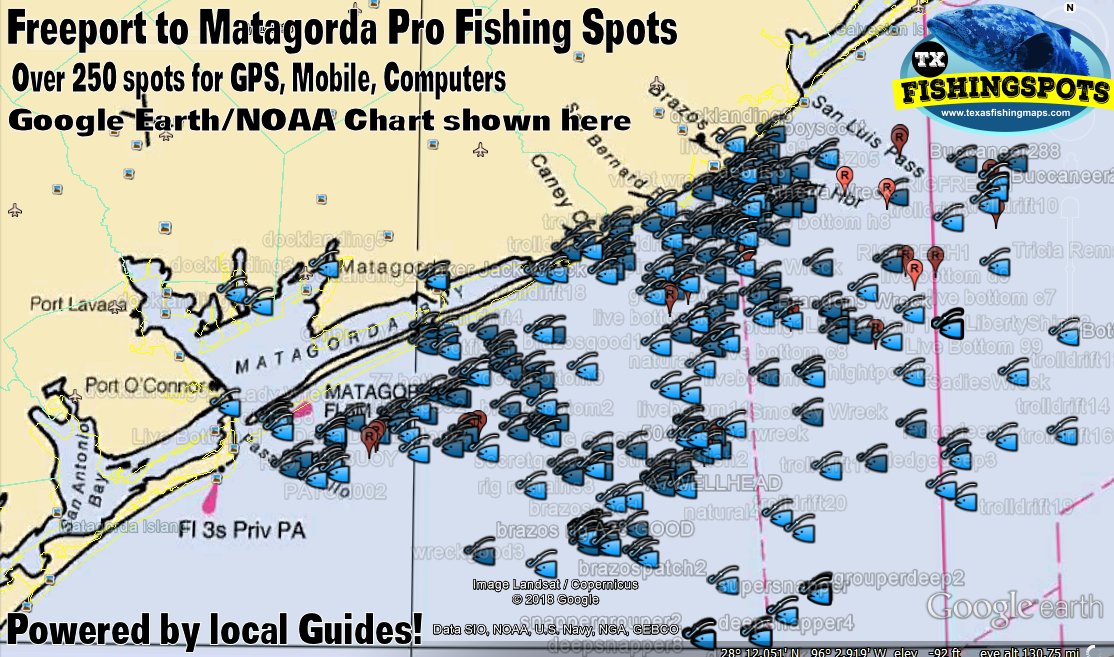 What comes with a purchase? Our label matched fishing spots system is very unique offering fishermen some of the best digital information available for multiple GPS devices. No matter which Texas fishing locations you choose, the following types of GPS files are included with your purchased fishing area. See everything that comes with it.
Freeport to Matagorda Offshore Fishing Spots –

$89.99
As Always, Purchase Securely and with Confidence from any of our sites. We're a 15 Year Verified Secure and Trusted Seller
with 100% Positive Seller Feedback in the Merchant arena with a 5-star product rating. See our secure Verification.
Freeport to Matagorda fishing spots and other fishing maps on this site are provided exclusively by the guides of the Coastal Fishing Group and GPS Fishing Maps. Feel free to contact us with any questions about maps, purchases, fishing help or general information of any kind pertaining to this site.