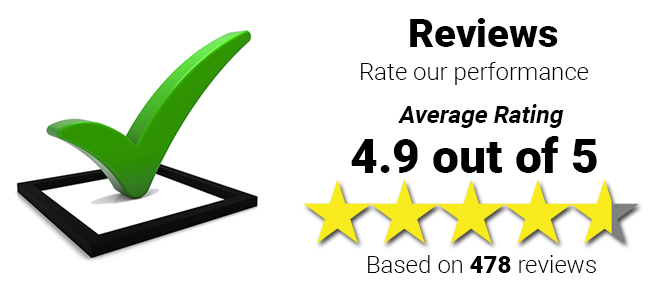 Texas Fishing Maps and Fishing Spots prides itself in offering some of the best, top producing fishing maps and fishing spots for your boats GPS and your Mobile Devices offering fishing spots for all of Texas Coastlines and Offshore and many Texas Bay areas. Below, see a few reasons why we've been number (1) in the GPS Fishing Spots business for over 14 years running.
Easy to use "Copy and Paste" GPS files. Paste to blank SD Card, then right to your boats GPS!
Purchases are emailed to you the day of purchase (normally within 1-3 hours)
Mobile Device Fishing Map file designed for iPhone, iPad, Android and Droid Devices!
Included Google Earth files load to the Google Earth App for most Mobile devices and computers
Matching printable PDF GPS Coordinates list in Lat/Long for your purchased fishing area
Use your Mobile Device as a Fishing GPS to assist in finding your fishing spots!
Fish are being caught at our spots this season!
See fishing guides' comments on most Fishing Spots using Google Earth and on your GPS
When shopping for pro-level fishing spots, always look for our blue oval logos on top of the page
These are random comments from over the years, from non-biased users of our various Fishing Spots.
TX Fishing Spots, You have 478 Reviews in your User Ratings Database
Your Overall Grade is: 4.9 of 5 Stars
Random Feedback is displayed Below in Date Order
Customer Reviews from 2017
D. Bowman


We Just came back from fishing a few spots down south using my garmin 741. All i can say is buy it. I am new to this area but this helped me big time. I caught a nice grouper and a nice mess of other bottom fish too. loaded to my gps with a 8 gb sd card with no problem from my laptop. took less than five minites from laptop to gps and all done. I would recommend to anyone..
Customer Reviews from 2016
G. Winder


Worth the money! These are organized very well and there has been a lot of time and effort put into this product. It is good the price is higher. These spots are expensive but it keeps out the bums and dreads and mostly serious fishermen like myself will purchase it. After speaking with the owner about spots for an area, I am here to tell you these guys have it together and know what they are doing. Much appreciated and a pleasure. Knowing what goes into this kind of thing is an eye opener. Thank you Dana. 5-Stars no question from me. Capt. GW. Welcome to the club if you purchase!
Customer Reviews from 2015
G. Fonda


Worked good and was accurate on iphone using gps tracks. Loaded to my lowrance hds-7 boat gps using their file, worked flawless. I will rate this a 5.
B. Wainright


I used the Destin area all year with good success. if you need fishing numbers, this is the place to get them. I learned a lot using these spots. some of these areas are overlooked small ledges but plenty of fish are at locations. using with phone and gps. I would like to rate 5 star. Thank you all.
J. Cardoza


You get what you pay for these days! Don't waste your cash buying anything other than from this site. I made the mistake of buying from another online fishing spots company. I mentioned that and not once did these guys bad mouth their competition. Solid! This company is the real deal and has the exact areas your need with the fishing spots you want. No extra junk. No one else on the internet has the fishing spots they have. I was helped personally with technical issues and I am happy to leave a detailed and truthful review. Thank you Dana! Jimmy
R. Wheaton


Worth every penny, we're on vacation and needed help in apalachacola. we had a few really good days thanks to these fishing spots. we used on a ipad and humminbird gps,good stuff.
B. Floyd


Thank you for everything. This is great! Devices: Garmin, Android
T. Nobles


Well done and thank you dana. This will save fisherman a lot of time and gas money. this let me put all this stuff in my lowrwrence gps with a sd card. Devices: Lowrance, Android
J. Benson


This is great! Thanks for helping fishermen. I have Raymarine E series and the file was there and loaded to my map per instructions. This saves me a lot of time and I now have plenty of places to go fishing!
S. Barker


Good to go on Android. This is pretty sweet and localized to what I wanted. very nice.g!
T. Livingston


Fished Snapper today off PCB. Excellent numbers on small ledges like other gulf spots I have from these guys. Everyone was all over the reefs and wrecks but I had a edge on all of them. Loaded to Lowrance HDS with SD Card and lowrance file very easy. 5.
B. Wescott


Fished in 60-80 ft off Fort Myers two different times over the last week, grouper, snappers and cobia. I have a simrad evo2 Gps and am very pleased. changed my map icons from dots to fish symbols easily. loaded easy so we thank you. We want to leave 5 star for the rating on this form. thanks again.
K. Day


Just wanted to say thanks to you all for your support. The sd loaded great and your video was right on. I then downloaded to my Garmin.
J. Flannigan


Lobster Spots are great and there is a lot of them. 2 Days in a row we got our limit in no time. we were pleased.
S. Dickerson


Good lobster spots. Used with android phone then on our handheld gps. spots are on the money. highly recommend.
D. Benefield


Looks like I will be the first to leave a review for their new nautical view mobile maps. I will sum it up in single word. Awesome! It is as close to having a gps as you can get. Loaded to Android and Lowrance gps file copy and paste to an HDS. 5 stars. Very organized new format.
R. Holt


If you Bass fish on Lake Okeechobee you want this. I fished 3 days last week and we were on the fish using shiners. We had some over 7 pounds! Very happy with this product. Highly recommend.
S. Wells


Loaded to my iPhone and the Lowrance HDS on my boat. Good spots and caught fish at the first few right away. The mobile chart overlays is really cool in google earth! Good luck- we suggest it and will buy again soon. Sammy
W. Skipper


Fish on using shiners on the south end spots. used with hummingbird and simrad. I would highly recommend. I have keys stuff from them too
K. Corbett


Love the noaa chart! no one else has it and looks so much better then plain google earth, I used everything, most spots are good, some you have ot wait on bait to be at certain spots. good natural and hard bottom spots as well. thanks.
J. Bryan


Opened with android and garmin 741, bad azz! Wicked trout and redfish bite on several of the spots, pleased with my purchase. Note that you will need to know about your gps to use ths right. Once we learned the gps then it was on. thank you Dana.
S. Forester


What a great Christmas present. Thank you all for helping with this. The noaa chart is awesome on motorola droid II phone. 5 stars you got it.
Customer Reviews from 2014
J. Rosetti


I cant believe you guys have all these Lobster spots. This is awesome and I know these are good spots because I know the area. there is like 900 lobster spots on this program. Incredible and we are very pleased. Happy New Years!
Ron H.


I have this linked with my iPad and on my garmin gps in the boat. We purchased this last month and have used it several times already. We catch fish every time. Our ranking is 5 stars for product and customer services.
T. Cason


These are really good spots. We have been catching lots of Bass on all of the spots we have visited. I highly recommend this product.
Duncan G.


Snook Fishing is good here and this helped me a lot. Caough alot of Snook near the pass and other places they have on this map. If you need good fishing areas this is going to help you. They help you too. I have a kayak and use my tablet to navigate most places so this is perfect for that too.
Robbie W.


A lot of time hes been put into this and it is done right. I waited till we used this before rating it. You can bet you will find patch reefs nobody is fishing and you will catch fish. Best purchase for the money we ever made for fishing. Thank you for the help and product.
T Coleman


I want to give stars here. These people have done quite a job with this. I recommend this to anyone who wants good fishing spots that will work with all your electronics and mobile stuff.
P. Wentworth


These gps maps work with Lowrance HDS and SD card perfectly. Just ask them for the .usr waypoint file, they sent mine over within the hour. Loaded the file on my GPS in less than five minutes. Presto.
C. Smith


I run the bay without a gps so I was wanting the sarasota bay fishing spots for my iphone. I use it with Google maps per their instructions and navigate without any issues and loads to the phone easily. About a 5-6 minute process. spots are good too, i already have experience with this company. this is my 5th fishing spots map from them. thank you Dana! 😉 You have to love sweet Dana. Shes a sweety and very helpful.
J. Conway


This site and members seem to be somewhat of and semi private elite group and now I know why. They have some incredible information for fishermen. I just bought jax offshore fishing spots but after seeing this on my gps, I want them all. Loaded to my Garmin in about ten minutes. They have step by step instructions on all the gps makes and models in their member area.
D. Bean


A++ on lowrance Elite 5 and Elite 7 series GPS. Took less than 5 minutes. All of the fishing spots for destin loaded to my units and we gone! Good job to all of you!
A. Wright


This is the deal using gps essentials and android devices. For my wife's iPhone we used GPS tracks as suggested. The customer service is extremely personalized. We rate it 5 plus!!! 🙂
J. Moore


They have all software needed for most any gps brand. We put the gps file on Lowrance and Raymarine E-120. Perfection was achieved within 20 ninutes we were launching the boat. The fishing spots are freakin awesome to. Thanks much to Dana, jim and richy.
B. Austin


I didn't have any fishing spots here and just moved over from the gulf coast. I bought this according to the feedback here. glad i did. So i bought fort pierce and lake worth and loaded everything to my garmin per instructions. use the videos in the members area for easy uploading to your garmin. my Dad just caught a 41 pound king mackerel in an area on these spots!! yes, I suggest 5 stars on this rating form.
R. Stills


You wont believe how many lobster spots are on this map. it made our trip far batter having them. I had my spots within an hour of ordering. perfect!
K morton


This helped me out big time. i just moved to Marco Island so I had nothing for fishing spots. There is no one that offers what they have here and the service was very personalized. You guys get 5 stars from me.
B. Wilcutt


This works with a ton of apps using the google earth file thst comes with it. I have it on the wifes android and on my iphone. We loaded the Lowrance USR file to our Lowrance HDS with an SD card from them. Worked perfectly! A++
J. White


Put this on my Garmin 76 Handheld. Woksperfect. Also used it with the app they suggested called gps tracks on my iphone. I can navigate with either one. Next I am buying the ten thousand islands map. I highly recommend this to fishermen.
J. Watson


Some good offshore spots on the Naples spots. A lot of small limestone areas, we did good on grouper today at around 14 miles offshore so its worth every dime. We use a garmin 4212 on our boat and worked out good. Thanks. Jim.
F. King


This is the best thing out there for specific areas of fishing spots. i use these on al my devices and have caught fish every time i have gone out. thank you dana!
C. Weston


I would highly recommend this to anyone looking for fishing spots. They have them all over Texas and this is my 6th purchase from them. Customer support is always 100% as well. Here fishy fishy!
R. Smith


Awesome! Good instructions and service. Garmin 5212, Android Phone.
Customer Reviews from 2013
Ron F.


Nothing else like this on the web or anywhere else. I am new to fishing and never would have imagined allo these fishing spots. Have used this 4 times and caught fish every single time.
B. Arnette


This is awesome on ipad. All these fishing spots loaded right to my ipad and my garmin on my boat and I dont need the waterpooof chart anymore. plus i have everything backed up. A++++ feedback from me.
A. Campbell


If you need any help with this like I did, talk to Dana at the fishing spots place from this store. These people know what they are doing with gps files and sd cards. I will give a 5 feedback here.
B. Lavene


Everything top notch. thank you! just what we needed and works great. Thanks Dana..
A. Wright


I am computer illiterate and needed help with getting this stuff uploaded to my devices. Dana at this fishing maps company is beyond an expert with maps and things like this. I saved my attachments and pasted the files where Dana told me and there was all of my fishing spots. Really cool to see and use. Thank you Dana and company for greta product and service.
Robert G.


Best customers serv. I have ever seen. In my lifetime. Would give ten stars if I could.
Hollie M.


The Texas keys spots rock. 5 Stars all the way for the fishing spots and the members support and software and instructional area.
Phillip H.


I originally thought this was too expensive, but I put this on my Garmin 4210 gps with a sd card I had. Simple as can be. then, I put everything on my asus tablet using google maps and a couple of other apps. all the spots names match so you cn use them in sync. if you get an app that will take a google earth file, it works with any of them. awesome! oh yeah good tutorials too. thanks dana!
Carter M. (3 boyz fishing team)


Works like advertised on Humminburd gps. They have all the stuff you will need to put the file on a sd card and then right to the gps slot. it took me only about 5 minutes and I was done. They send access to the member page and everything you need is over there. A++ score from us.
Brent J.


I had success trying out a spot in titusville today. I saw lots of fish and got a few in the boat. Just wanted to say thank you and I think what you have going is great for people learning new areas!
E. Bagwell


We fished the big o using the spots on flfishingspots.com for the past two weeks. We did quite well. The fishing spots loaded to my Lowrance HDS and my tablet. The spot names match so you can look at where you went on your tablet later on. Instructions were exact. Thanks, Eddie B.
J. Oneal


Thank the Lord I found this website!! I would dare to say any fishing spots you buy here will be extremely beneficial to your fishing trips. Many thanks!!
A. Ramsey


This does work well with your phone and boat gps. I have a Lowrance. Pasted the file on a blank sd card per instructions and everything went like it should. Found the spots I wanted to hit with the google earth file and then I hit them on the next trip. The fishing spots names match from gps to computer and my android. I will also report that I caught fish on several of the spots and marked good bottom. Very pleased so 5 Stars.
Customer Reviews from 2012
Paul Callahan


This helped put me on more redfish than before. Easy to use, Thank you for this!
Palmer Reese


This is great. Sent in an email then use the files as you wish. All I needed was an SD card then copied the file to my GPS in just a few clicks. Thank you for this. We'll buy more soon.
Sheila D


Highly recommend. Customer Service is 5 star! I put a gps file into a boat, so I know anyone else can do it! FYI, great gift for a fisherman
Matt T


I know the guy that designed this. One of the best fishermen on the east coast and then he added another 40 guides as good as him. Buy all of their maps, you won't be sorry. I did, it's worth every dime. Thanks Richie, nice work.
Jimmy M


This was expensive, but you wont believe the use you'll get from it. I am buying 3 more map areas in spring of 2013. best maps on the web. Many thanks for this.
Don Ward


There's like 400 fishing spots on this! Wow, thank you!
Alan Rollins


Best thing since sliced bread for a fishermen! Wow, Impressive file system and bundle. Worth every penny. Thank you!u!
Sandra W


I purchased this as a gift along with a new laptop. Richie had this thing up and running in Google Earth and Maps very quickly over the phone. Ladies, I can only imagine he's a real man! J/K. But thank you Richie. You're the best. You and Dana. 5 stars from me 🙂
Scott R


Finally, someone with some sense. Talked to Richie of you need GPS help. Had me up and running in less than 5 minutes! Thank you!
Becky Logan


Bought this for my husband during the summer. He wont come home anymore, all he does is fish now. Hes caught a lot of king and snappers. we appreciate this. Thank u.
Jim A


I had lost all my coordinates. this brought them back and about 60 more drops. never seen anything like this so thank you.
Pete Kuminski


Worked right to my phone. perfect! I can use this as a fishing gps for my kayak or boat
Larry G


Just bought this, highly impressed. Easy to use and they provided the right gps file to send to my gps machine. ty.
Ron Beckum


Highly recommend to new boaters and fishermen. Suggest to boat dealers, should put this on new buyers GPS for them!
Hank McMannus


I was more than please with the keys fishing map. Went right to my iphone and GPS. 5 stars, thank you
J. Bonetti


My son and i just got done fishing some of your holes off jax. Some of the best fishing we have done since we moved up here from miami. I will contact you about that as well. tight lines and thanks again.
T. Obrien


I just wanted to thank you for providing this service. I fished the Middle Grounds on your drops and they're spot-on. Best trip we have ever had out there. We needed this, so thank you again. Highly recommend to others.
T. Piper


Thank you for the quick service and providing the files I needed to fish the Keys. We went to Marathon for a 3 day outing and we caught a lot of fish on your fishing spots. I will buy again on our next out of town trip. Cudos to your crew an Garmin assistant.
R. Bellamy


We had never fished in Tampa Bay. The google earth view is unreal and the RWF files were correct for my Raymarine GPS and was able to load the coordinates and comments in 30 seconds into my GPS. We caught Reds and a few Snook even with the bad weather last week on your spots! We want Naples next and would like to suggest a Sarasota Bay Map. Thank you!
D. Oquinn


We appreciate your help. we just got a new boat and had no fishing spots for the keys and our vacation. we caught lobsters and yellowtailed snapper the entire time we were on vacation using the gps upload and google fishing spots we purchased on this website. just saying thanks. we will buy again next season.
Vic Kilkelley


Fish out of Ponce and needed numbers, this is above and beyond what I thought. I would buy it again ten times. Rock on and many thanks.
D. Oquinn


We appreciate your help. we just got a new boat and had no fishing spots for the keys and our vacation. we caught lobsters and yellowtailed snapper the entire time we were on vacation using the gps upload and google fishing spots we purchased on this website. just saying thanks. we will buy again next season.