Matagorda
Bay Fishing Map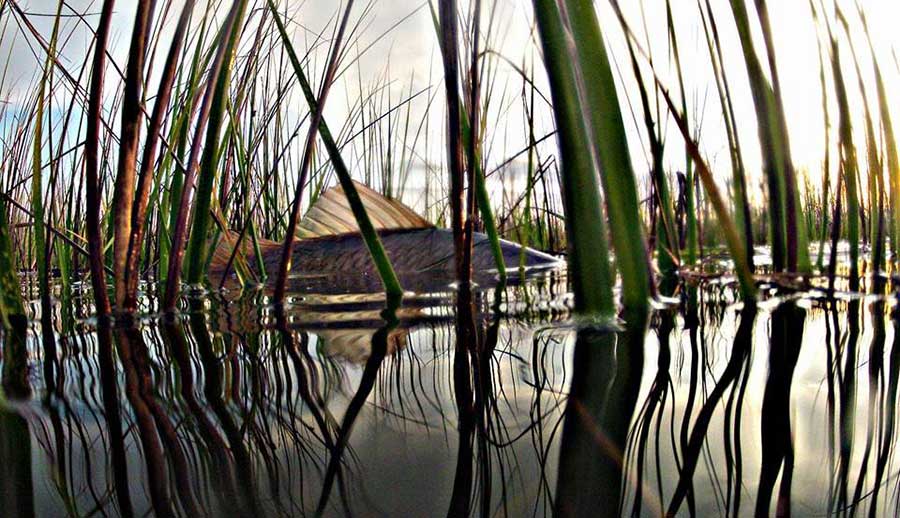 Our Matagorda Bay Fishing Map offers over 100 professional level fishing spots and covers East Matagorda Bay and West Matagorda Bay for Speckled Trout Fishing, Redfish Fishing, Black Drum Fishing and Sheepshead Fishing. Matagorda Bay is known for some of the best Trout Fishing in Texas. Our Texas Fishing Maps include GPS Coordinates and Fishing Spots from the some of the best local fishermen and Fishing Guides in Texas. The Matagorda Bay Fishing Map including East Matagorda Bay and West Matagorda Bay Fishing spots and loads directly to most any late model GPS using your SD card, Google Earth, iPhone, iPad, Android Devices, Computer and more. See everything that comes with it and how it all works here.
See the Matgaorda Bay Fishing Map sample images below loaded directly to a GPS and Google Earth on your computer or mobile device of any kind. Below the Images, see a list of everything that's included when you purchase any of our "one-of-a-kind" fishing map systems to help you catch more fish while burning less fuel. Click the images below for larger Fishing Map views. Matagorda Bay Fishing Map with GPS Coordinates – Tired of entering GPS Coordinates? Use our GPS Import File included with every fishing map we offer as seen below loaded directly to a GPS using a simple SD card. Works with most late model GPS that accept an SD card.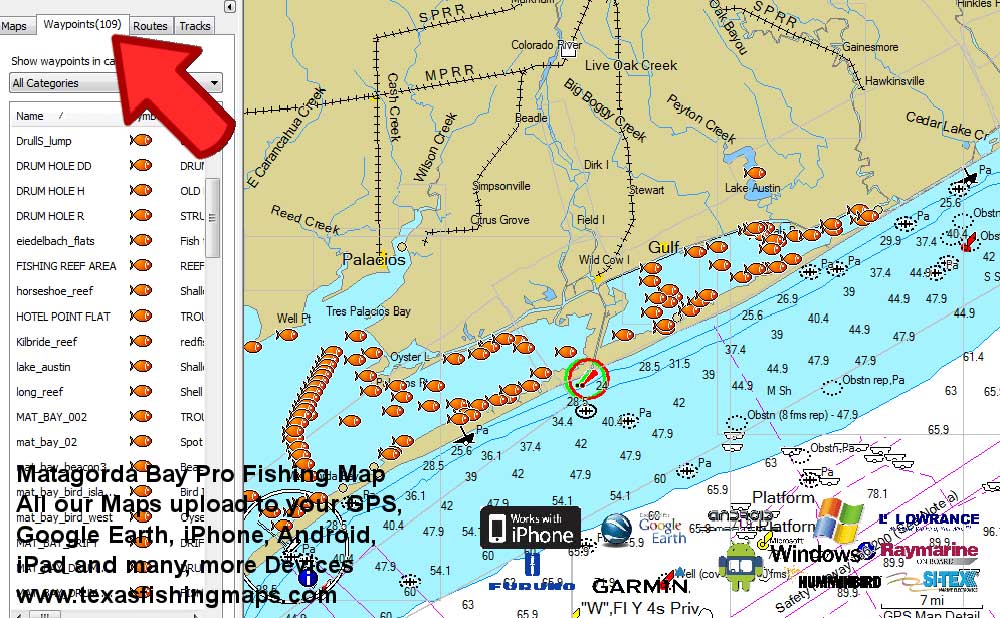 Matagorda Bay Google Earth Fishing Map – Included with all fishing map areas we offer. Works with iPhone, iPad, Android, Google Play, PC, Mac and others. Use your phone or pad as a fishing map and GPS on the water.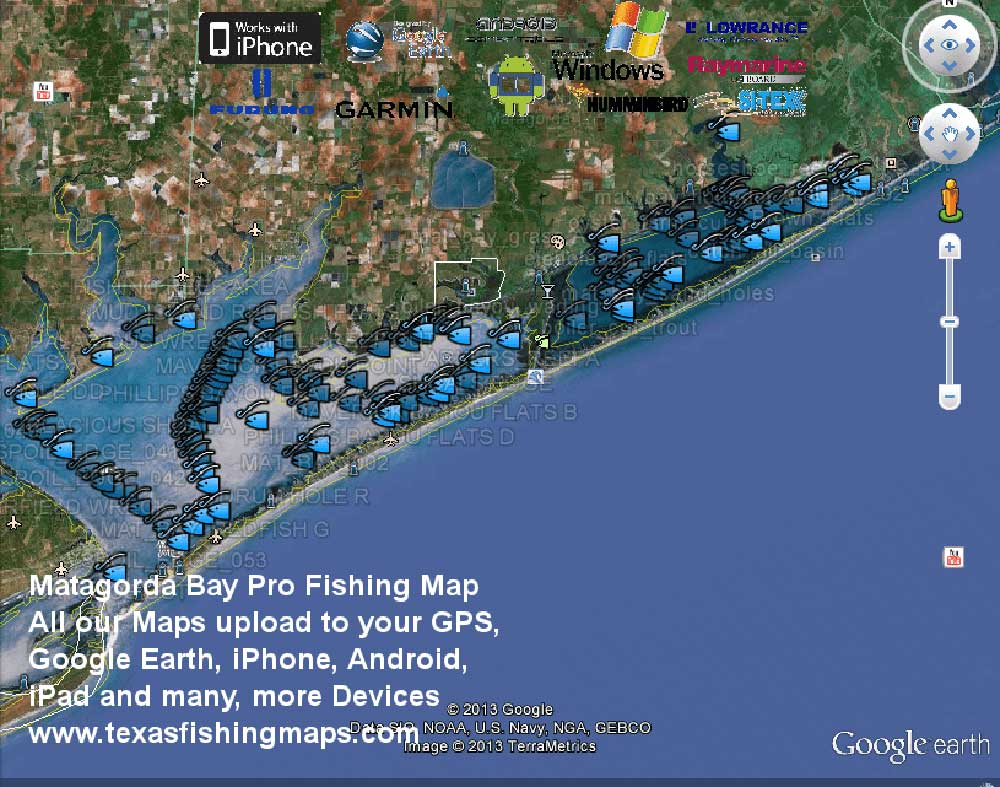 Matagorda Bay GPS Coordinates Upload File Upload File for your GPS that is simply loaded to your blank SD Card. We include a GPS upload file for each area we offer that works with most late model GPS units that accept an SD card. Load our GPS file to a blank SD card, then insert into your GPS. (where applicable)
Detailed Instructions are included explaining your GPS waypoint upload file.
Matagorda Bay Google Earth Fishing Map File for viewing your fishing spots on your home computer, iPhone, Android, iPad, Pad, Galaxy Pad and many others. Use your Phone or Pad as a Fishing GPS!
Matching Labeled, Printable GPS Lat/Lon Coordinates for your Matagorda Bay fishing spots for any GPS in the world.
Fishing and Rigging tutorials for your purchased fishing map composed by some of the best Fishing Guides and Pros on the Texas Coast, Inshore and Offshore.
Your Matagorda Bay Fishing Map information files are conveniently emailed to you the same day of purchase in ZIP format to get you on the water immediately!
Matagorda Bay Fishing Spots –

$69.99
As Always, Purchase Securely and with Confidence from any of our sites. We're a Ten Year Verified Secure and Trusted Seller
with 100% Positive Seller Feedback in the Merchant arena. See our secure Verification.
Matagorda Bay Fishing Maps for Trout, Redfish, Flounder, Drum and Sheepshead and other Fishing Spots on this site are provided exclusively by GPS Fishing Maps Co. Feel free to contact us with any questions about maps, purchases, fishing help or general information of any kind pertaining to this site.