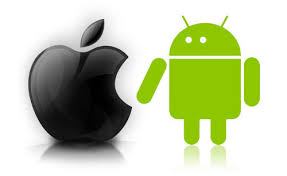 — UNZIP YOUR FILES TO A COMPUTER FIRST – – You will unzip and save the Zip file we sent to a computer first, After these steps are complete, you will be able to access your Google Earth Fishing Map file from your Mobile Device after this simple process.
Are you using your Phone or Tablet and don't have access to a Computer? Request your Google Earth File to be emailed to you for this process. Simply email us with your name and fishing spots area(s) you purchased and we'll send the file to your email the same day: gpsfishingmaps@gmail.com 
Important Note: First, be sure you have the latest Version of the Google Earth App downloaded to your Mobile Phone or Tablet.
NOTE: Not all Phones and Tablets support file loading like this to Google Earth. For the most dependable App for loading your Google Earth File to your Mobile Device, CLICK HERE TO SEE WHAT WE RECOMMEND INSTEAD OF GOOGLE EARTH.
Email your Google Earth file(s) only, as an attachment from your computer to the email address associated with your Phone or Tablet – This must be done so you have access to only the Google Earth file for this particular process. Once you've emailed the Google Earth File to yourself on your device, you'll simply open your email on your device, then tap on the attachment(s) one file at a time. The File should open using the Google Earth App installed on your Mobile Device right away. You may or may not have to follow a few steps to allow the device to use the Google Earth App to access the attachment from your email.
Important Note: Be sure your GPS Location is set to "ON" in your main device settings for the most accurate information and location information.
That's it, you're done! You're ready to view your Fishing Spots while on the water!
Remember, Google Earth is not a "true" GPS App and we do not offer any navigation files, only fishing spots. Safe Navigation to these spots is your responsibility. By using any of these products, you assume all risks on the water while using any Apps or Fishing Spots. Be Safe, think smart and have fun!
Having problems Viewing your Fishing Spots in Google Earth or Google Maps? CLICK HERE TO SEE THE RECOMMENDED APP FOR YOUR MOBILE DEVICE. We are 110% positive all of our files work properly. You may or may not have to take extra steps on your device (all are slightly different) to open your Google Earth Fishing Spots file on your Mobile Device. Please check your steps first, please be sure you have completed the steps above as shown and have Google Earth or Google Maps on your mobile device. If so, please contact is for personal assistance by email gpsfishingmaps@gmail.com and include your contact info for quickest response to your request. Also, please include which fishing spots your purchased.
Thank you for your support of our products. We're #1 in the Fishing Spots Business because of our Customer Service and our Customers!